#1 Mulching San Antonio, Texas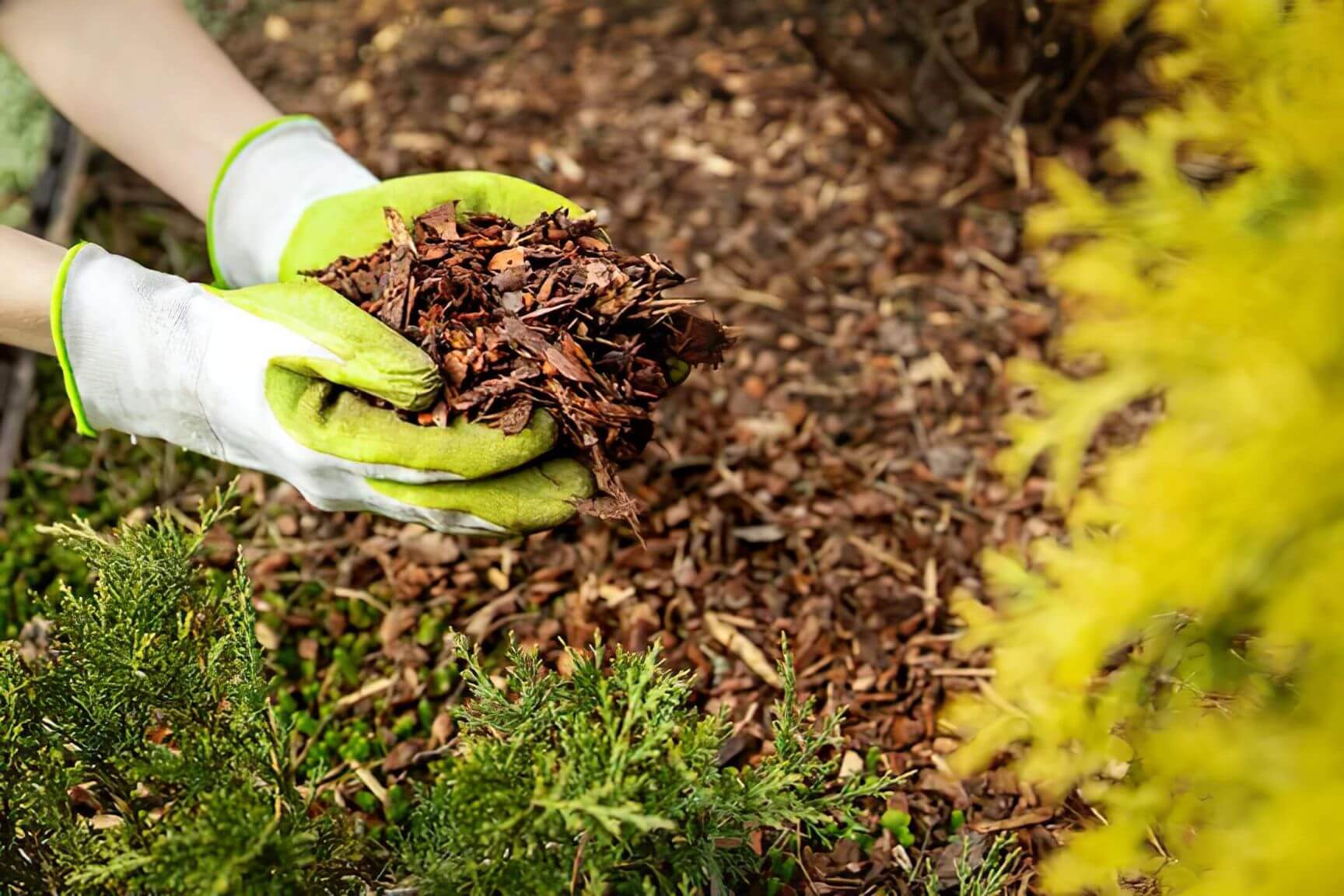 What makes our mulch blends stand out from the rest?
Mulch can bring many benefits to your garden. Mulch continuously breaks down and provides food for the soil microbes. Mulch acts as a barrier to prevent soil evaporation by up to 75%. It reduces watering and keeps the root system cooler in Summer and warmer in Winter.
Mulching beds will help reduce weeds because a 3 inches mulch layer will block sunlight from reaching the soil. Mulch can also help prevent diseases and keep plants healthier. Mulch reduces stress in plants by regulating temperatures and increasing beneficial microbes.
Mulch is an integral part of any landscape and serves many purposes like:
Retains moisture in soils
Provides aesthetics
Continually breaks down providing organic matter for your soil to help maintain soil health
Suppresses weeds
Keeps roots warmer in the Winter and cooler in Summer
San Antonio, Texas Mulch FAQs
Quality mulch is made up of a few components. First, San Antonio mulch is made up of organic material. It may seem obvious, but heavily treated wood chips can have the exact opposite effect. Mulch that is too fine or too small will not produce the same results. Mulch can be beneficial for soil enrichment, but they don't break down as quickly as the soil. The result is that weeds may grow around the plants, and moisture won't have the same effect. Additionally, smaller wood chips will move more and will not act as a barrier for your plants. Sadly, the reverse is true, too. Too big chips or cumbersome will choke the plants. While they stay in place, they also block sunlight. Aged mulch is better than new chips for San Antonio, TX plant life. There are many mulch styles and options, but dark brown mulch is the most preferable for your garden. This type of mulch is completely natural and has no unnatural chemicals or dyes. It is important to check the treatment of the mulch you are considering because there is a correlation between the untreated wood and any pests or diseases it might have. Termites are not a problem with mulch, despite the fact they can be easily broken down into wood chips. This is because termites live underground and rarely venture out into sunlight.
You have a variety of options when it comes to choosing a mulch in San Antonio, Texas. Hardwood bark is the most popular and reliable mulching material. It's simply the bark of a hardwood tree that has been cut off at a sawmill and then chipped and distributed. Anything with hardwood bark chips can be labeled "hardwood mulch"  which means different trees can be mixed and matched, provided it qualifies as a hardwood. Finally, colored mulch is simply hardwood that has had a dye added to it for a specific effect. This type of mulch may contain chemicals that can potentially cause harm to your garden.
Connect with Us
Get the BEST services from the BEST lawn care and landscape expert in San Antonio, Texas. Connect with us and request for a FREE quote on our services.