#1 Lawn Aeration San Antonio, Texas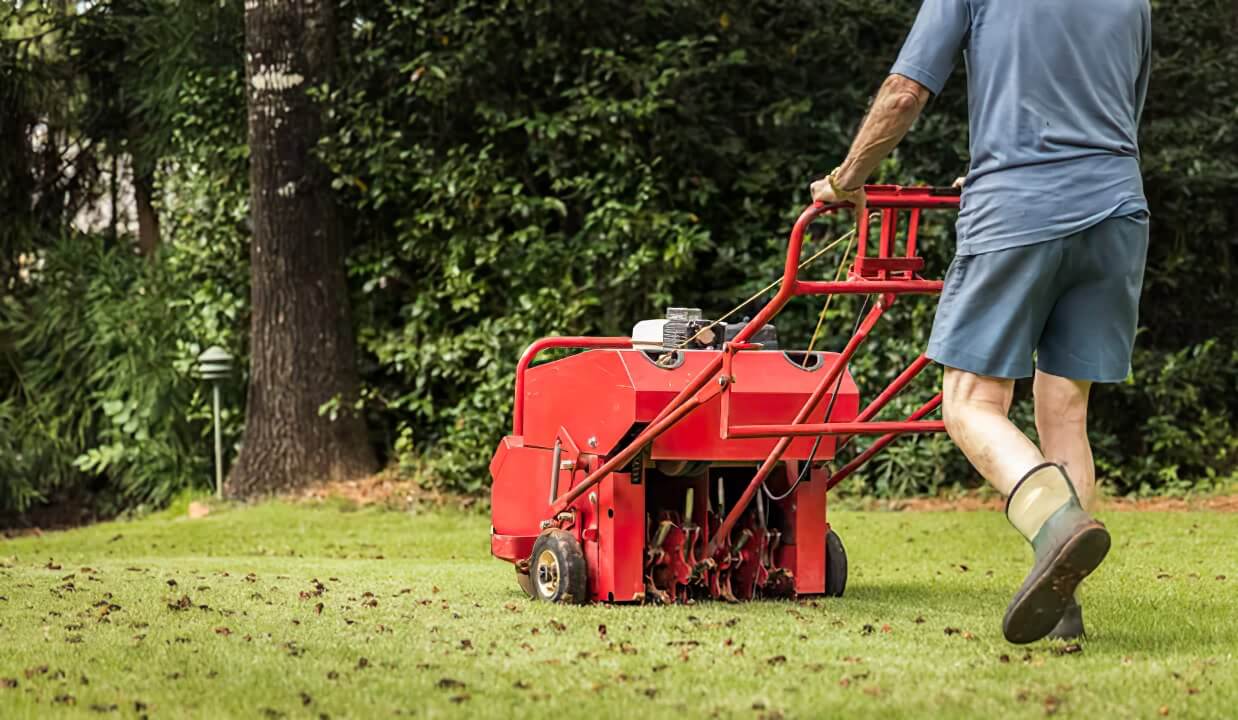 Lawn Aeration - San Antonio, TX
The lawn is a major part of your home's curbside appeal and exterior appearance. It is therefore important to give it the proper care and maintenance. Most homeowners believe that their lawn is safe to ignore if it doesn't need to be mowed. It is far too common for homeowners to think that lawn maintenance is something they can ignore. Everything from yard cleaning and sod installation is essential to maintaining greener grass.
San Antonio lawn aeration companies use specially-designed tools to give your roots more oxygen and water. This is crucial for better growth, flourishing and vibrant color. Lawn aeration in San Antonio TX also disrupts any underground pest infestations that your lawn might be experiencing. This makes it a natural, non-harmful method of controlling pests. However, grass aeration is quite time-consuming and tedious in San Antonio, TX. This is why many homeowners trust local San Antonio landscapers such as us.
The Benefits of Lawn Aeration for San Antonio Residents
Regular aeration of your lawn can provide many health benefits. Aeration can help improve the permeability of your lawn. Compressed soil can prevent the roots from accessing the elements they need to grow. Once the soil is loosening, new channels can be created to allow these elements (water, heat, and oxygen) to penetrate the lawn. Our technicians use a core-aerator to create these channels. They remove long, cylindrical sections from the earth and increase your lawn's ability to filter these elements to the roots. The soil is also freed during aeration, allowing the roots to expand and move freely beneath your yard's surface.
Lawn aeration facts in San Antonio, Texas
Although the frequency of lawn mowing will vary from one property to another, it is recommended that you maintain your grass at a regular rate. Too many cuts can shock the plants and cause a bald spot or unhealthy lawn. PDS LawnCare LLC recommends weekly or bi-weekly mowing to keep your lawn lush and healthy.
Lawn care service in San Antonio, TX
San Antonio, Texas is one of the fastest-growing cities in the country. It is home to the Alamo and the stunning River Walk. Although it is a wonderful place to live and work, there are times when you just want to enjoy the city with your friends rather than mowing your lawn.
Regular lawn aeration is essential for grass to thrive and grow. Aerating your lawn is like cleaning out your closet or coffeemaker when it gets cluttered. The process of aerating your lawn can reduce soil compaction and make it greener.
PDS LawnCare's technicians have years of experience. They are also familiar with the local grass types, pests, and seasonal challenges. We are confident that we are the best choice for lawn care and are willing to show it. Our clients are guaranteed 100% satisfaction.
Lawn Aeration San Antonio, Texas FAQs
Connect with Us
Get the BEST services from the BEST lawn care and landscape expert in San Antonio, Texas. Connect with us and request for a FREE quote on our services.